CX12 to lekki elektryczny wózek paletowy przeznaczony do przewożenia ładunków na gładkich lub utwardzonych powierzchniach.
Dzięki niewielkim rozmiarom i promieniu skrętu CX12 jest naprawdę idealnym wózkiem do pracy w ograniczonych przestrzeniach, takich jak przyczepy ciężarówek lub wąskie korytarze pomieszczeń sprzedaży detalicznej.
Opcja Plus jest wyposażona w lekkie akumulatory trakcyjne, które mogą zagwarantować do 5 razy więcej cykli ładowania niż jednostka standardowa. Wersja EVO charakteryzuje się wyższą wydajnością, niezawodnością oraz szybkością dzięki innowacyjnej, wydajnej technologii AC.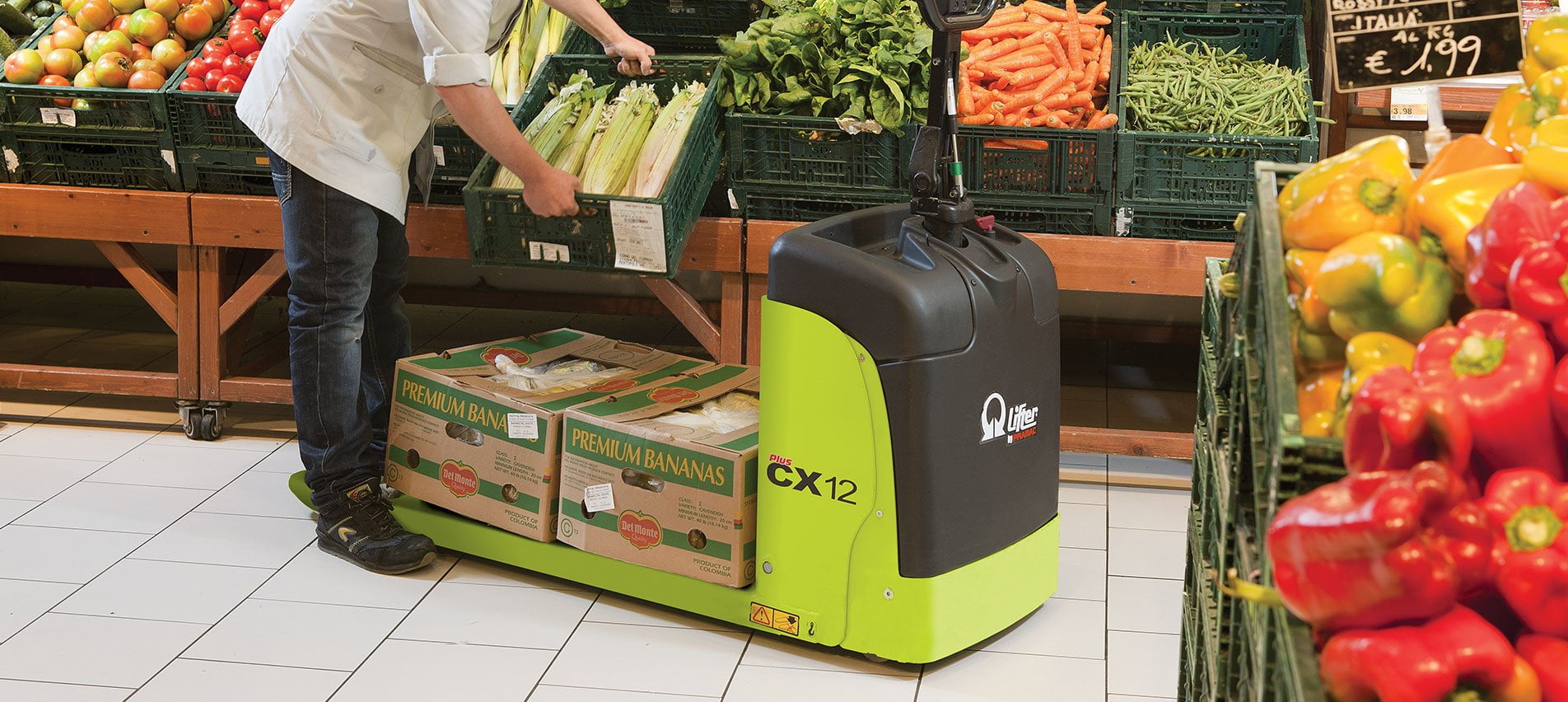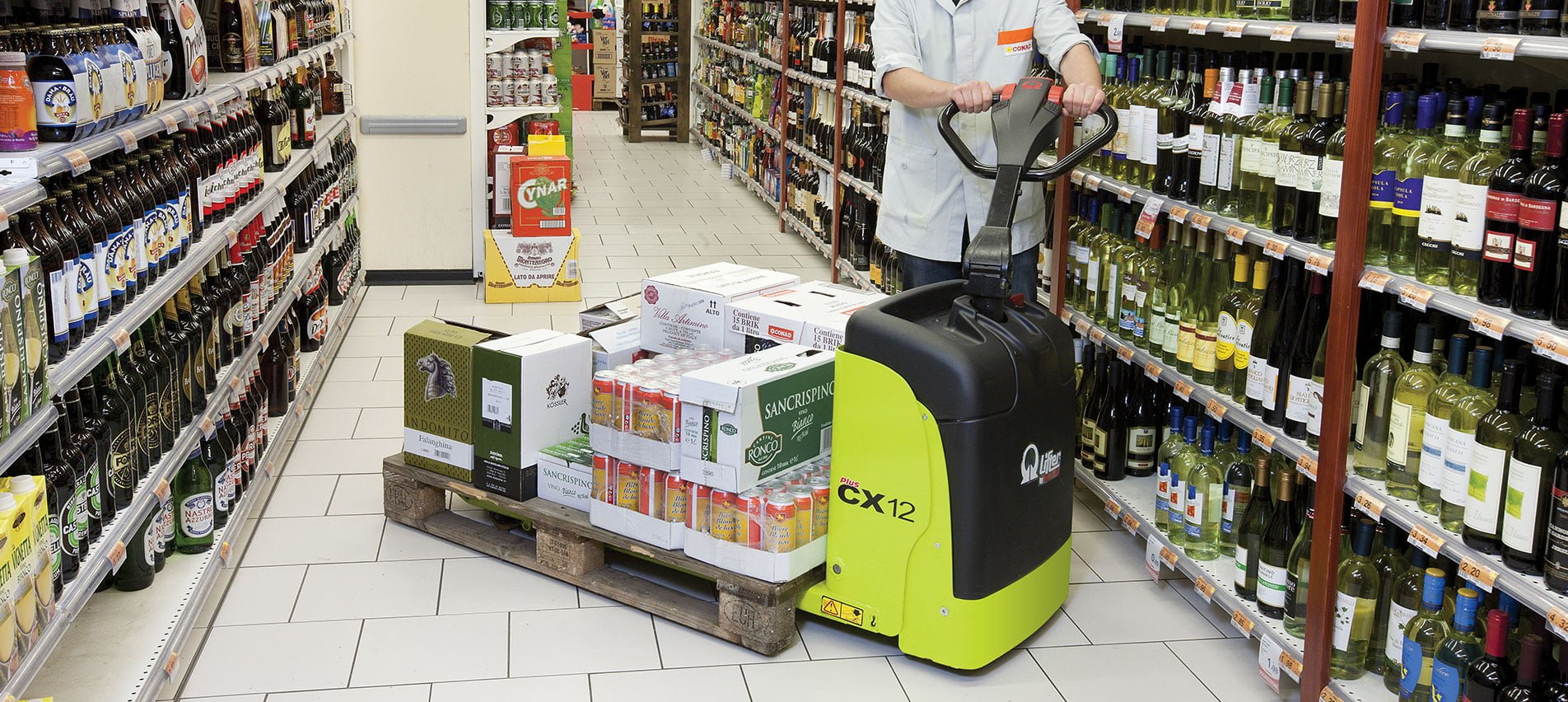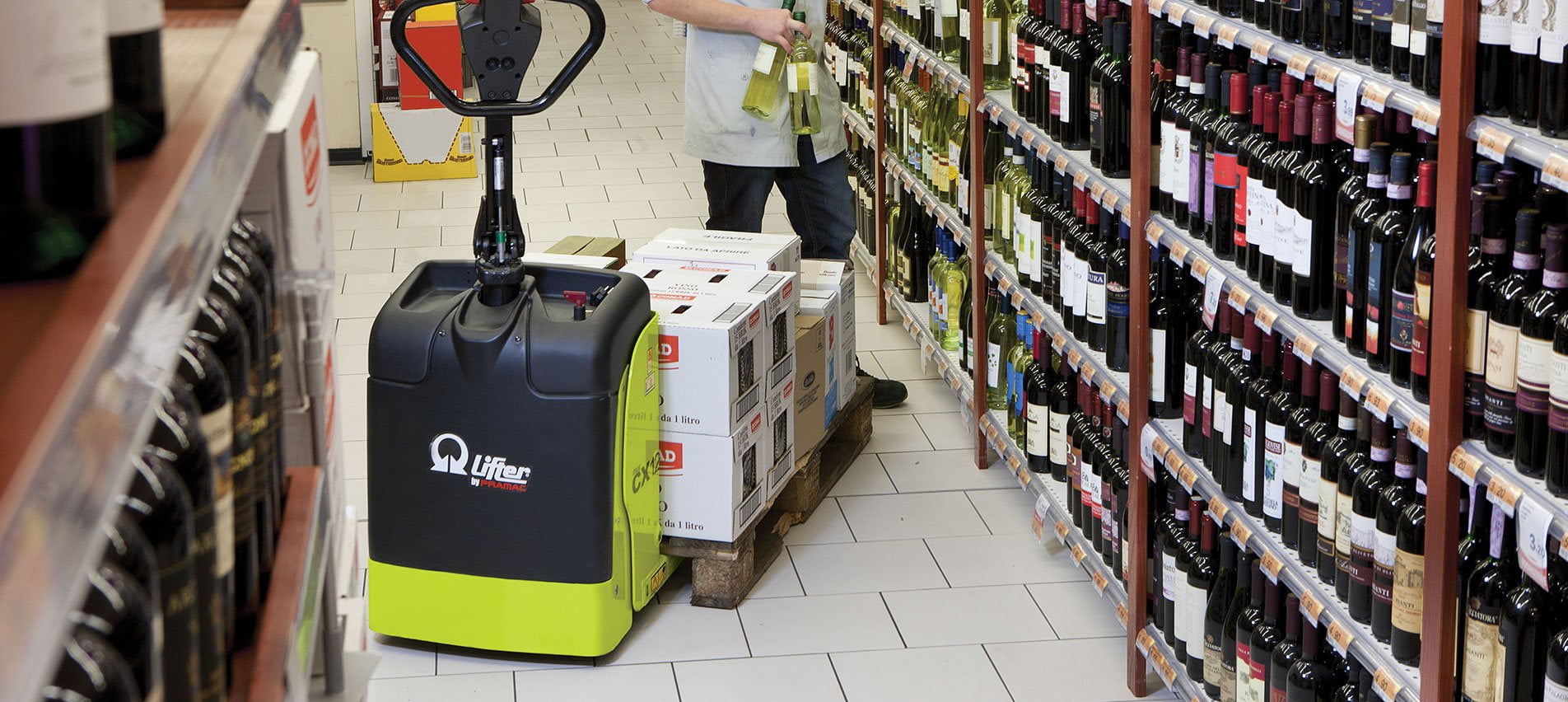 Nowe elektryczne wózki paletowe CX14 są kompaktowe, lekkie i łatwe w użyciu.
Te proste i wydajne wózki paletowe są zbudowane z myślą o długiej sprawności oraz są idealne do wszystkich Twoich potrzeb związanych z transportem materiałów służących budowie chodników czy ścieżek. Zostały specjalnie zaprojektowane do użytku w ograniczonych przestrzeniach, takich jak sklepy, supermarkety. Nadają się świetnie jako wózki paletowe do użytku wewnątrz pomieszczeń. Dostępne są cztery różne wersje. Są to: BASIC, PLUS AGM, EVO AGM i EVO Li-ION ( wykorzystujący litowe baterie )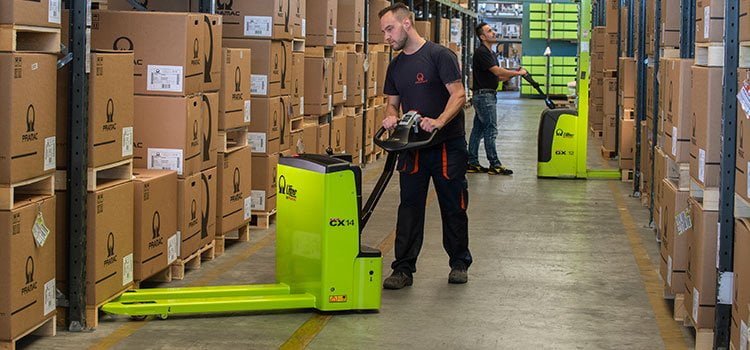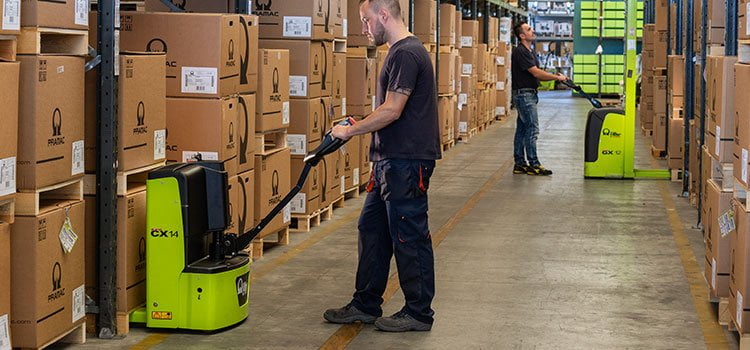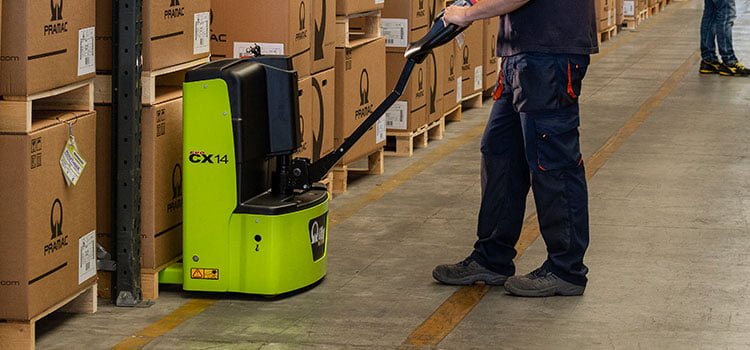 Elektryczne wózki paletowe QX20 są przystosowane do ładunków do 2000 kg.
Technologia prądu przemiennego ( AC ) zastosowana w silniku trakcyjnym sprzyja wysokiej sprawności energetycznej i krótszemu czasowi ładowania akumulatora; brak szczotek w silniku i prostsza konstrukcja silnika zwiększają niezawodność systemu.

Model QX20P wyposażony jest w składany podnóżek. Jest bardzo wszechstronnym elektrycznym wózkiem paletowym o udźwigu do 2000 kg.
Model QX20P może być używany w ograniczonych przestrzeniach lub na średnich dystansach. Mocna rama, układ hamulcowy z odzyskiem energii oraz technologia osobno wzbudzanego silnika trakcyjnego to tylko kilka przykładów wysoce innowacyjnej technologii tej maszyny.
Najnowsze wiadomości firmy PRAMAC
Bądź na bieżąco z tym, co dzieje się w PRAMAC. Dowiedz się o naszych nowych produktach i wersjach.
Jeśli nie masz pewności co do najlepszej opcji lub chcesz zobaczyć wersję demonstracyjną przed zakupem, wypełnij poniższy formularz, a my skontaktujemy się z Tobą.