Seria TX to ręczna układarka z elektrohydrauliczną technologią podnoszenia.
Wersja 12 (1,2 t) zawiera w standardzie koła poliuretanowe, które zmniejszają opór i wysiłek wymagany nawet przy maksymalnym obciążeniu.

RX to najbardziej kompaktowy z elektrycznych układarek.
RX pozwala na wygodne, bezpieczne użytkowanie przy niskich kosztach utrzymania. Posiada również pojedynczy maszt odpowiedni do obciążenia do 1000 kg i podniesienia do 1600 mm.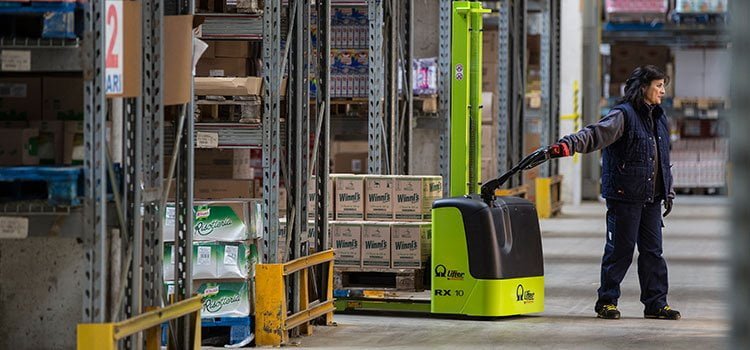 GX jest zarówno mocny jak i niezawodny.
GX oferuje idealne rozwiązanie do ręcznego transportu materiałów w ograniczonych przestrzeniach. Zastosowanie stali o wysokiej wytrzymałości, z licznymi częściami wykonanymi z żeliwa oraz osłona z mieszanki tworzywa ABS to jedne z głównych cech tej maszyny.

LX Stacker to mocny i niezawodny produkt, idelanie nadający się zarówno do transportu lekkich jak i ciężkich materiałów.
LX idealnie sprawdzi się w środowiskach takich jak centra logistyczne, terminale oraz fabryki produkcyjne. Wynika to z jego trwałości i niskich kosztów utrzymania. Nowe ramię sterownicy jest wyposażone w sterowanie proporcjonalne do podnoszenia i opuszczania wideł, co poprawia łatwość obsługi i zwrotność wózka.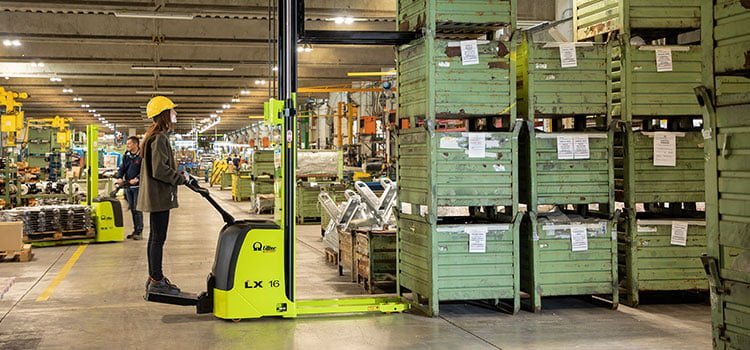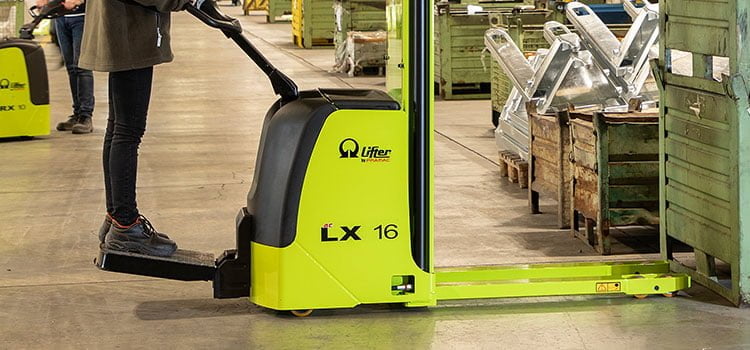 Najnowsze wiadomości firmy PRAMAC
Bądź na bieżąco z tym, co dzieje się w PRAMAC. Dowiedz się o naszych nowych produktach i wersjach.
Jeśli nie masz pewności co do najlepszej opcji lub chcesz zobaczyć wersję demonstracyjną przed zakupem, wypełnij poniższy formularz, a my skontaktujemy się z Tobą.