The CX12 is a light-duty Electric Pallet Truck suitable for carrying loads on smooth or paved surfaces.
With its small size and turning radius the CX12 really is the ideal truck for operations in confined spaces such as the trailers of lorries or in narrow aisles in retail premises.
The Plus option is equipped with light traction batteries which can guarantee up to 5 times more charge cycles than the standard unit. The EVO version features higher performances, reliability and speed thanks to the innovative powerful AC technology.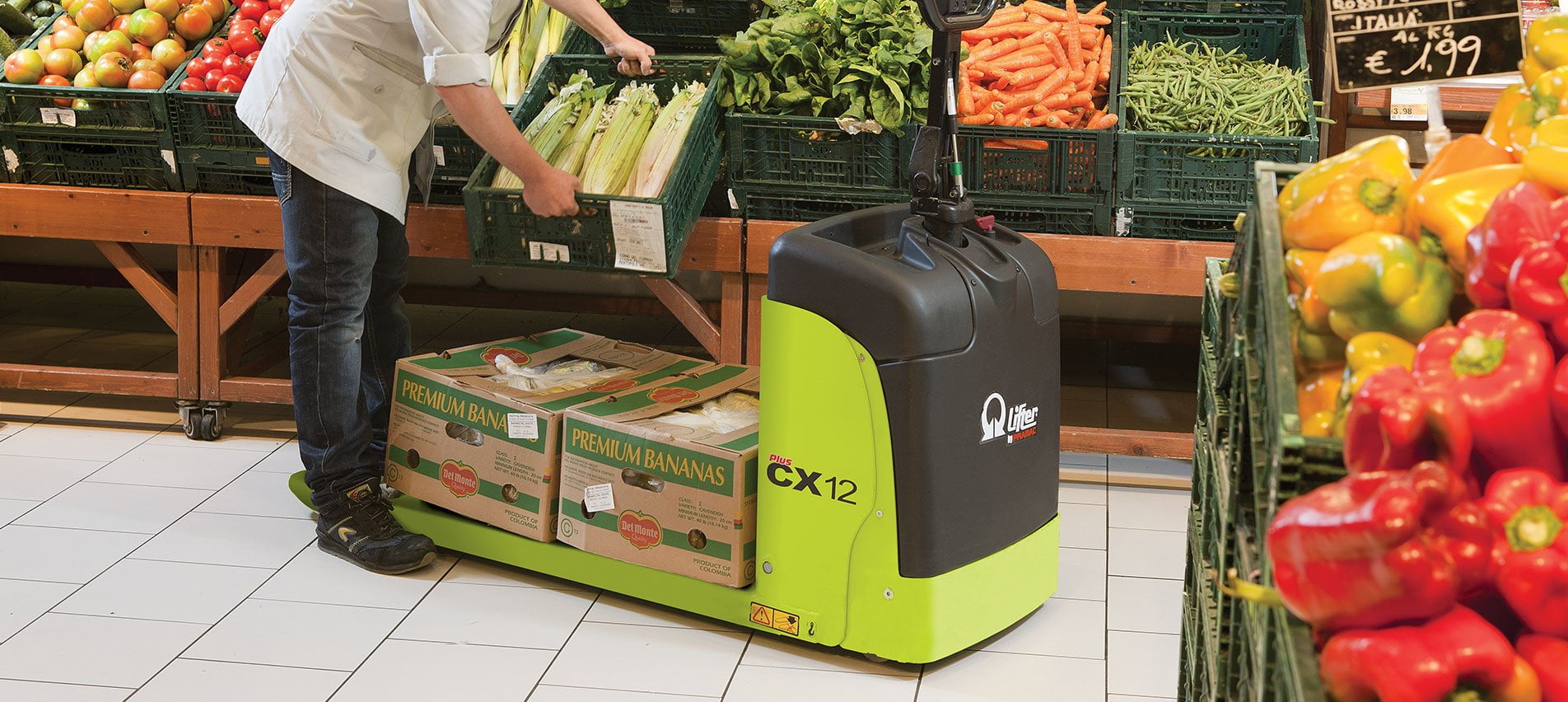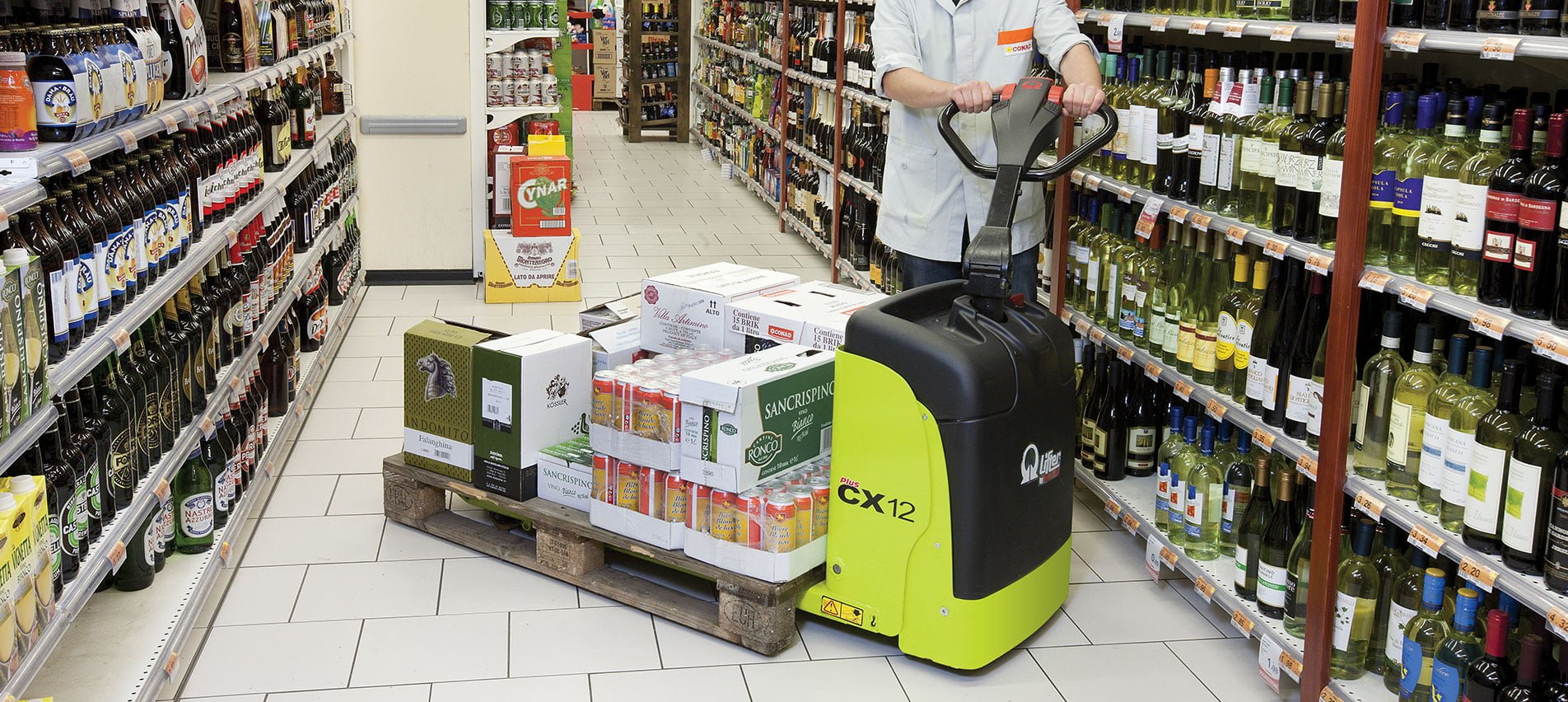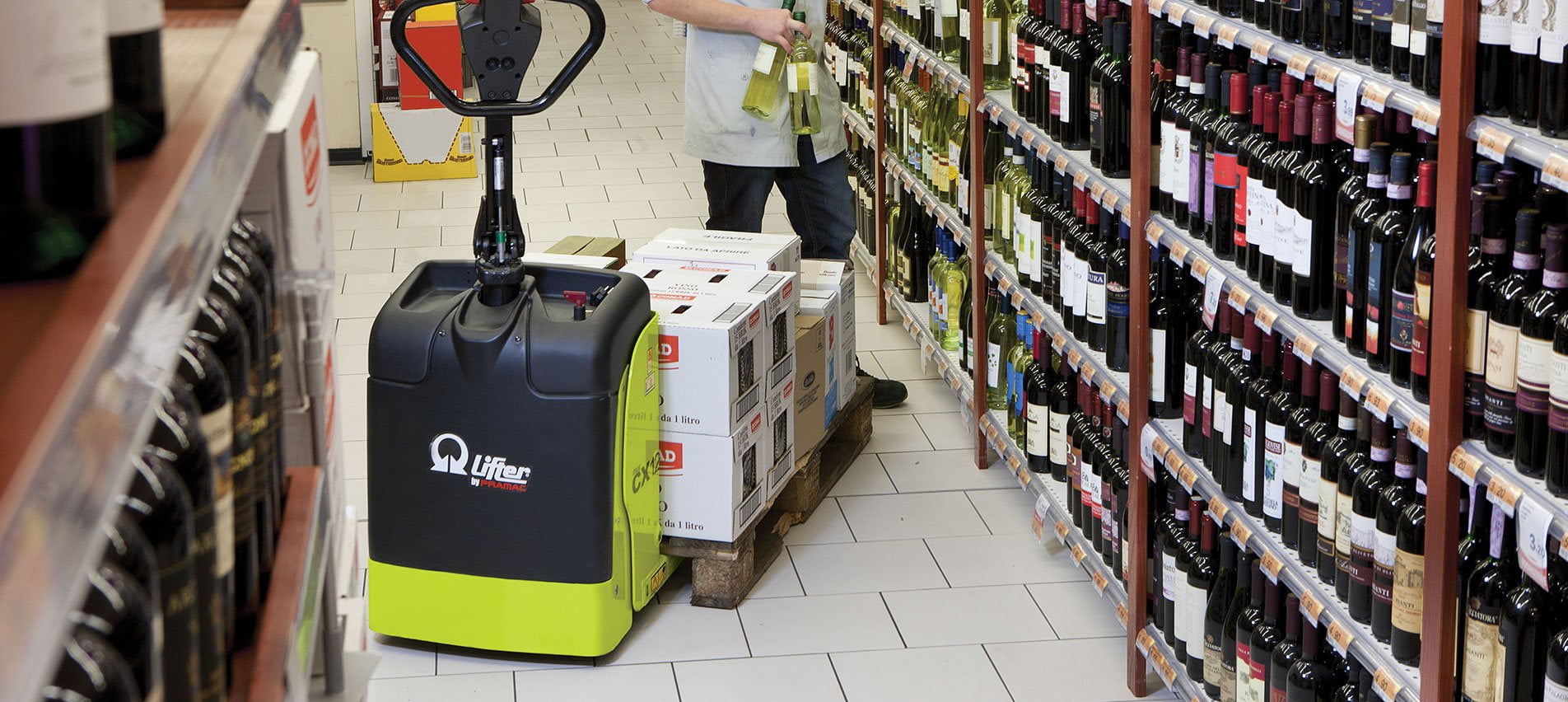 The new CX14 Electric Pallet Trucks are compact, lightweight and easy to use.
These simple and efficient pallet trucks are built to last and are perfect for all your pedestrian material handling needs. They have been specifically designed  for use in confined spaces within rail such as shops, supermarkets and on-board delivery vehicles. There are four different versions available. They are: BASIC, PLUS AGM, EVO AGM and EVO Li-ION (Lithium batteries).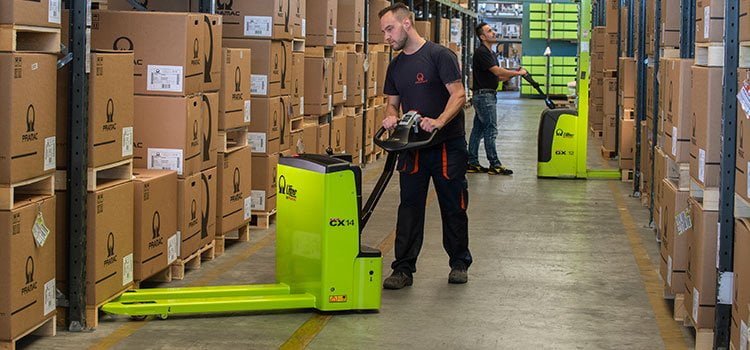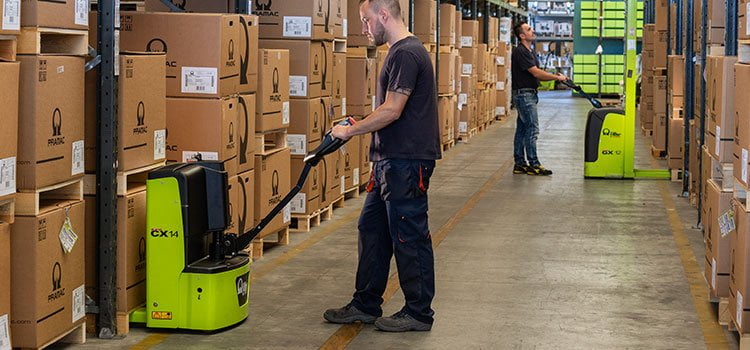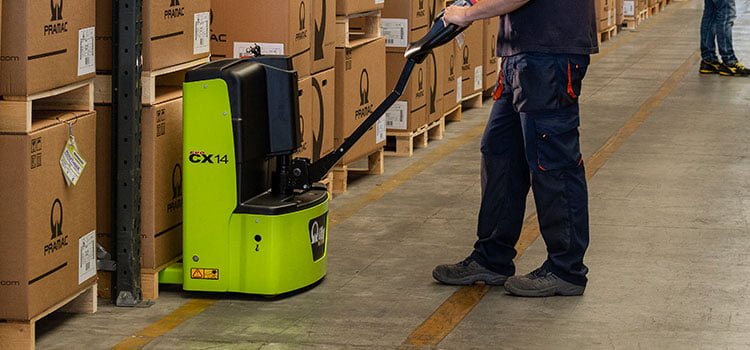 The QX20 Electric Pallet Trucks are suitable for loads up to 2000KGS.
The AC technology introduced in the traction motor promotes high energy efficiency and a longer battery charging duration; the absence of brushes in the motor and the simpler structure of the motor increase system reliability.

QX20P model is equipped with a folding footplate and is a highly versatile electric pallet truck with a capacity of 2000kg.
The QX20P model can be used in confined spaces or over medium distances. The strong frame, the braking system with energy recovery and the separately excited traction motor technology are just few examples of the highly innovative technology of this machine.
Keep up to date with what's going on at PRAMAC. Learn about our new product developments and releases.
If you are unsure on the best option for you or want to see a demo before purchasing, fill in the form below and we'll be in touch.