The TX Series is a Manual Stacker with electro-hydraulic lifting technology.
The Version 12 (1.2 t) includes polyurethane wheels as standard to reduce resistance and effort required even when loaded to capacity.

The RX is the most compact of the Electric Stackers.
The RX allows for comfortable, safe use, with low maintenance costs. It also has a single mast suitable for loads up to 1,000 kg and elevation up to 1,600 mm.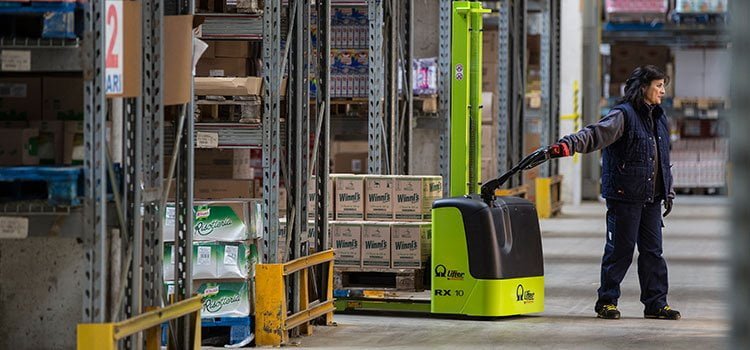 The GX is both powerful and reliable.
The GX offers the ideal solution to manual handling in confined spaces. The use of high resistance steel, with numerous parts made from cast iron and the abs protection guard are some of the main features of this machine.

The LX Stacker is a strong and reliable product bridging the gap between light-duty and heavy-duty materials handling operations.
The LX is suitable for environments such as logistic centres, terminals, production and manufacturing areas. This is due to its durability and low maintenance costs. The new tiller arm is equipped with fork lifting and lowering proportional control which improves user-friendliness and manoeuvrability of the truck.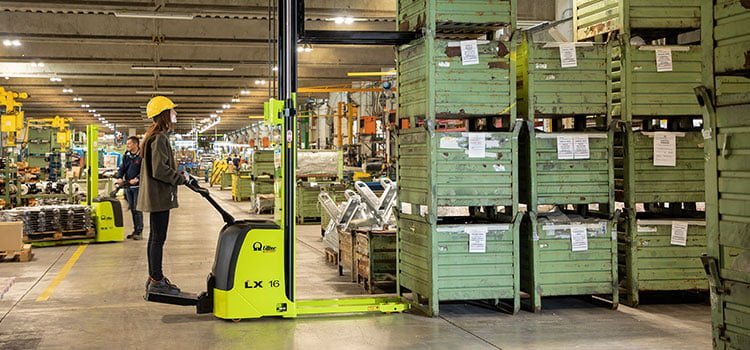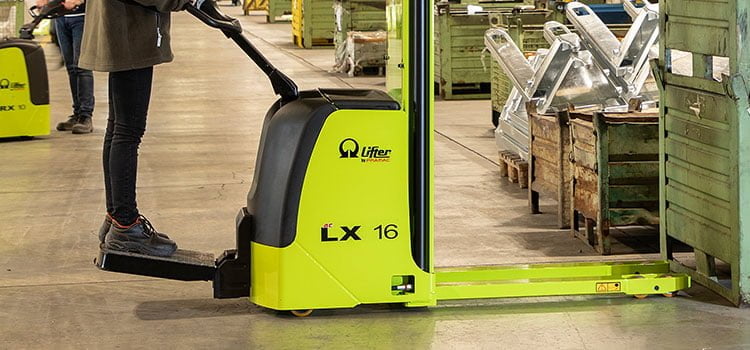 Keep up to date with what's going on at PRAMAC. Learn about our new product developments and releases.
If you are unsure on the best option for you or want to see a demo before purchasing, fill in the form below and we'll be in touch.